February 28, 2007: February Round-Up:


The start of the 2007 soccer season is only 10 days away with the first round of the cup being played on March 10th, and on April 1st the Formula Division gets underway. But before that, there are also 2 international qualifiers against Ukraine and Georgia. The soccer association has also announced that there will be an annual Charity Shield-match. On a sad note, the annual Atlantic Cup between the Faroese and Icelandic champions might have come to a close. In addition to this, we also have some club news to report.
Season-start only 10 Days Away
The 2007 Faroese soccer season is now only 10 days away, as the first round of the Cup is played already on March 10th. Only a week later, on March 17th, the Formula Division teams enter the competition in the second round. Lady Fortune arranged the draw in such a way that 8 of the 10 Formula Division clubs will meet head to head in the second round. One of the matches is the tie between two of the Formula Division 2007 main contenders, NSÍ Runavík vs HB Tórshavn. Another fascinating tie is the game between GÍ Gøta and KÍ Klaksvík. In the other 2 Formula Division clashes, B36 Tórshavn and EB/Streymur take on newcomers AB Argir and B71 Sandoy, respectively. See the full draw for the Cup here
The start of the 2007 Formula Division is also getting nearer and nearer and is now only a month away as the first round will be played on April 1st. The first round sees an interesting match between B36 Tórshavn and KÍ Klaksvík. Also GÍ Gøta – EB/Streymur looks exciting, and will give us an indication of whether EB/Streymur means business again this season or not (remember EB/Streymur narrowly missed out on the title last season in the very last few minutes of the last game of the season). Another massive game in the first round is the one between VB/Suma and AB Argir, who probably will be battling it out in the relegation zone for the whole season. – 3 vital points at stake already in the first round for them!
The 2007 season is a long one and doesn't end before the 27th of October. Never before has the last day of the season been this late, although it's only a short week later that the last two seasons, but the weather at this time of the year can be appalling, and the longer the season is hauled through the autumn, the greater the risk for the last couple of rounds being played in horrendous weather conditions where it easily can become more of a lottery who wins a soccer match than it is the soccer skills that decides it. – But anyhow, there's nothing we can do with the weather (maybe Al Goore doesn't agree), so we'll just have to keep our fingers and legs crossed that the weather will behave on October 27th where there are some matches that could prove to be tremendously exciting. For example, B36 Tórshavn and HB Tórshavn meet in what can become a championship-deciding finale. Also KÍ Klaksvík and NSÍ meet on the last day of the season. Will NSÍ become champions if they beat KÍ? Or will KÍ deny NSÍ just as they denied EB/Streymur last season? Or will NSÍ be in the top 3 at all? What an exciting season it looks to be... See the full program for the 2007 Formula Division here




National Team prepares for Ukraine in
La Manga, Spain
On the 24th of February, the national team went on a training camp in La Manga, Spain. 3 training matches are on the agenda: TPS Turku (Finland, 1st division), Cartagena (Spain, 3rd division) and Kalmar (Sweden, 1st division). We'll have a short report on the training camp shortly after the team has arrived back to the Faroes on March 4th. Hopefully they'll get something out of the trip, because on March 24th, the Faroe Islands take on Ukraine in a Euro 08 Group B qualifier. The match will be played in Svangaskarð stadium in Toftir – and this time of the year, the rurface will probably be very muddy and soft – if not covered in snow... But it was the Ukrainians who insisted to play in March, so it'll be their problem! Only 4 days later, the Faroe Islands play away to Georgia, who beat the Faroes 6-0 in the Euro 08 qualifying-opener at Svangaskarð Stadium, Toftir. The Faroe Islands are not used to play soccer this early, neither internationals nor league games, so it'll be interesting to see how they cope with so little match-fitness




Is Atlantic Cup History?
Since 2002, the annual match between the champions from the Faroe Islands and the champions from Iceland, called the Atlantic Cup, has taken place in late April, alternately in the Faroe Islands and Iceland, but this competition now seems to have come to an end.
This year's match between HB Tórshavn and Icelandic champions FH Hafnafjørður, was planned to take place in Reykjavik in March instead of April, but because the fund FITUR (whose aim was to provide support to the furthering of cooperation between The Faroe Islands and Iceland, in order to promote further relations between the countries), who has sponsored the event, has now been closed down, the trip to Iceland becomes too expensive for HB Tórshavn. Therefore HB have announced that they will not take part in the Atlantic Cup this year.
If that was the last chapter of the short history of the Atlantic Cup, or if it will continue somehow in the future, is not clear at the moment. Read the history of the Atlantic Cup here




"Charity Shield" or Lions Cup
The Faroese Soccer Association has just announced that they will host a "Charity Shield" match on March 7th between last season's champions and Cup winners, HB Tórshavn and B36 Tórshavn. This is done in cooperation with charity organization Lions Club. This match is meant to be an annual event where the champions and Cup winners will compete for the Lions Cup. All income will go to the Lions Club organization.




New Transfer-window
The Faroe Islands now have a transfer window. Up until now, clubs have been able to sign players whenever they wanted, but now the transfer-window closes shortly before the start of the season, on February 23rd at midnight. Then it opens again on June 18th and stays open until July 23rd.




Club News
AB Argir
AB Argir have signed two Danish players; 20 year-old central defender Morten Overgaard, who comes from Køge and 21 year-old midfielder Peder Christiansen, who comes from Lyngby. Christansen's contract is only for 6 months, because he must return to Denmark in the summer, when his study starts.
B36 Tórshavn
B36 were dealt a blow when they learned that Ivorian striker Sylla will not continue for B36 this season. Sylla named personal reasons for his decision. However, Sylla can't play for any other club either, because B36 has his playing certificate. The rumor is that B36 are trying to find a solution to Sylla's "personal issues" (which are said to be that his girlfriend doesn't like it in the Faroes), but as it looks right now, there's no Sylla in B36 in 2007.
B71 Sandoy
B71 now have 4 Brazilians in their squad as they have recently signed 2 new ones in addition to a Dane. The new Brazilians are Fabio Vieira and Flavio Lucio de Santana. Fabio plays in defense whilst Flavio plays in midfield. The new Dane, Anders Rasmussen, is a 23 year-old central defender.
EB/Streymur
EB/Streymur will play in a new stadium this season, placed in the small village Streymnes. Their old stadium in Eiði (with the most spectacular surrounding scenery) doesn't meet the new UEFA requirements and therefore EB/Streymur have to move to Streymnes. EB/Streymur's soccer pitch in Eiði was the smallest in the Formula division, but their new pitch in Streymnes is the biggest one. How is that going to effect EB/Streymur? In theory, it is easiest to defend on a small pitch and EB/Streymur has rarely lost in their old stadium. Is that going to change? However, EB/Streymus isn't known as a defending team, so a small pitch shouldn't favour EB/Sreymur in any way. And in theory, a big pitch should favour an attacking team, so in theory, EB/Streymur's new pitch should suit EB/Streymur very well. But only time will tell...
As a memory of EB/Streymur's old stadium, I have posted a few photos on the bottom of this page.
Here on EB/Streymur's website, you can see EB/Streymur's clubhouse at their new stadium in Streymnes. Not quite as charming as their old stadium... And that pylon right in front of the seats looks quite annoying :-(
GÍ Gøta
GÍ has signed a young polish striker, Tomaz Sajdak.
HB Tórshavn
Old warrior Hans á Lag, who retired after the 2005 season, has started training again. If he gets into shape, his strength in the air will be an important factor for HB's defence who maybe missed some of that last season. According to the pre-seasons training matches, HB's defence looks almost impregnable, as they have held 6 clean sheets in 7 matches. But of course, training matches shall not be taken too seriously.
KÍ Klaksvík
On March 10th, KÍ will host the annual Klaksvík tournament between the top 3 clubs from 2006 and themselves. Program: March 10th: B36 – EB/Streymur; KÍ – HB. March 11th: 3rd-/4th place; Final.
VB/Sumba
VB/Sumba have a new goalkeeper this season. VB/Sumba's goalkeeper from last year has signed with HB, but VB/Sumba have signed Skála's goalkeeper Vlada Filipovic, who became unemployed when Skála signed TB Tvøroyri's goalkeeper Predrag Markovic. Apart from that there is not much news from VB/Sumba and so far we have not heard of any training matches they have played. One wonders in what shape they'll be in. But we'll soon get a an estimation of that, as VB/Sumba host a friendly 4 team-tournament on March 4th-5th. In addition to VB/Sumba, B71 Sandoy, Skála and TB from the 1st division take part in the tournament.
No news from NSÍ Runavík and Skála this time.




Farewell Mølin á Eiði:-(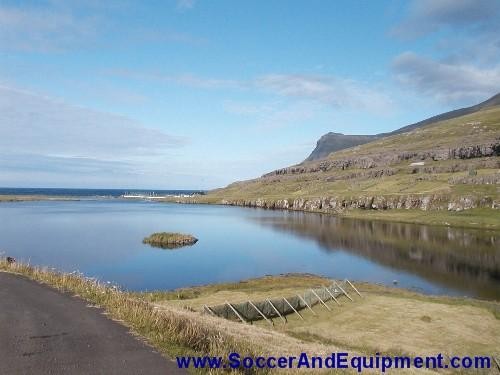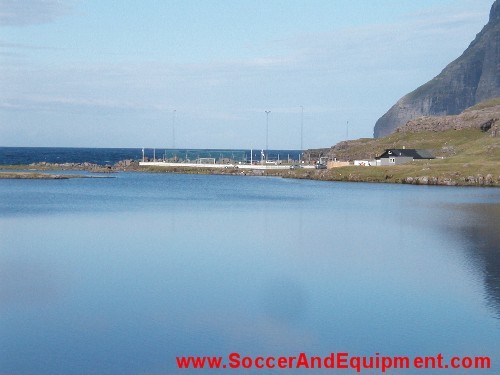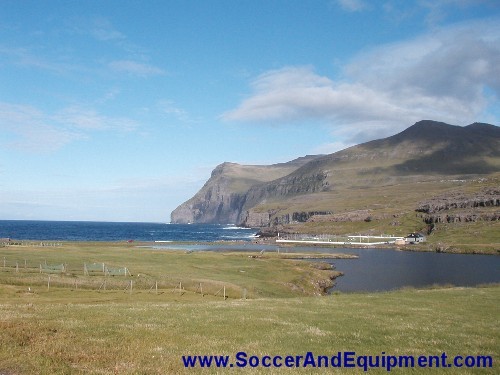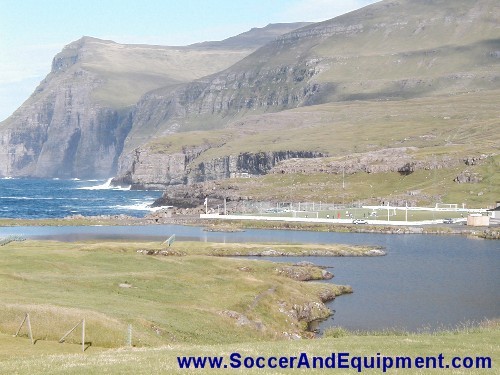 | Faroese Soccer | Table | Fixtures/Results | Top Scorers |
| Home of Soccer and Equipment |