June 15 & 16, 2014:
Round 13 of the premier division "Effodeildin":


NSÍ Runavík - HB Tórshavn 1-2 (0-1)
0-1 Poul Ingason
1-1 Klæmint Olsen
1-2 Fróði Benjaminsen

HB was under extreme pressure before today's match knowing they were trailing leaders B36 Tórshavn by 8 points, as B36 had played a couple of hours earlier.

But HB quickly eased the pressure on them selves by taking the lead after six minutes when Kristin R. Mouritsen speeded down the right and made a perfect pass over to Poul Ingason who finished clinically from just inside the penalty area in centre of goal in his first start for HB, who had a much changed side today due to a long injury list and a three match suspension to midfielder Heini Vatnsdal. Late in the game Ingason was also added to the injury-list with as he seemed to have pulled a muscle in his thigh.

NSÍ responded quickly though and created danger at the other side and HB were relieved when they saw Klæmint Olsen's header clip the crossbar.

Also goalkeeper Teitur Gestsson had to be alert to save from Olsen while a couple of other attempts went close by the post.

Just before the half-time whistle, Fróði Benjaminsen had a clear sight of goal, but he bombarded the ball into the back of team-mate Ingason. But maybe Benjaminsen should have waited before shooting first time as he had plenty of space and time to place the ball.

NSÍ continued to press forward from the start of the second half and it looked unlikely that HB would survive another 45 minutes without conceding. And they didn't as NSÍ got a deserved equalizer just before the hour-mark when Olsen headed home from a free kick just outside the penalty area, 16 metres from the by-line.

NSÍ had other close attempts, but Gestsson made a couple of crucial saves, tipping Olsen's looping header onto the crossbar and behind, and making a one-hand block with his arm from Magnus Olsen's long rage effort.

But after the equalizer, HB started to string some passes together and frequented the NSÍ penalty area more and more which paid dividend in the 86th minute when Benjaminsen was played clear to snatch the winner under heavy protests from NSÍ who appealed for off side. And in the following minutes NSÍ defender Jens Joensen was sent off for his loud protests.

HB now have the second leg of the cup semi-final against B68 Toftir on Wednesday before they clash with league leaders B36 next Sunday in a game of massive proportions. Should HB loose, the difference will be 8 points. But they can also cut the gap to only two points with a victory. And a draw will mean status quo, of course, so is that the most likely outcome…?



B36 Tórshavn - B68 Toftir 3-0 (1-0)
1-0 Hanus Thorleifsson
2-0 Róaldur Jakobsen
3-0 Benjamin Heinesen

Goals change football matches, the saying is, and we'll never know what could have been had B68 scored on what should have been a sitter when Hákun Edmundsson was completely free after four minutes, but Tórður Thomsen in the B36 goal managed to block the shot.

B36 then hit the woodwork three times and scored the opening goal through Hanus Thorleifsson before B68 after some 30 minutes again missed a sitter as Óli Olsen's effort was saved again by Thomsen.

In the second half, B36 was in control-mode and sealed the victory with two goals inside the last 10 minutes through Róaldur Jakobsen and Benjamin Heinesen.

EB/Streymur - ÍF Fuglafjørður 1-2 (1-1)
1-0 Hans Pauli Samuelsen
1-1 Dánjal á Lakjuni
1-2 Dánjal á Lakjuni

Although EB/Streymur have been very unstable this season, it wasn't quite expected that they would be beaten by ÍF who hadn't won in their last seven outings – which was in fact in the previous meeting between the sides.

However, the home team got off to a flying start as Hans Pauli Samuelsen scored the opening goal within three minutes.

But ÍF restored parity through Dánjal á Lakjunui midway through the first half, and although EB/Streymur produced the better chances, it was ÍF who won the game as á Lakjuni netted again 15 minutes from time.


Víkingur - Skála 5-0 (3-0)
1-0 Heðin Hansen
2-0 Hanus Jacobsen
3-0 Súni Olsen
4-0 Súni Olsen
5-0 Magnus Jarnskor

It was one-way traffic and the result tells most of the story by itself.

Víkingur started the rout after 11 minutes and doubled their lead midway through the first half before Súni Olsen made it 3-0 and 4-0 close to either side of half time – one of the goals directly on free kick. With a quarter of an hour remaining 18-year old Magnus Jarnskor scored his first goal for the senior team.



June 16

AB Argir - KÍ Klaksvík 1-1 (0-0)
0-1 Ndende Adama Guéye
1-1 Leivur Holm Joensen

After a goalless first half, KÍ took the lead in the 75th minute through Senegale Ndende, and a KÍ survived two late scares where AB shamelessly squandered sitters, KÍ though they were going away with three points in the bag, but almost three minutes into stoppage time, Leivur H. Joensen equalized for AB in dramatic circumstances as KÍ protested vigorously, claiming the ball hadn't crossed the line.

In the aftermath, two KÍ players, Heðin á Lakjuni and Henry Heinesen, were given the red card for their antics.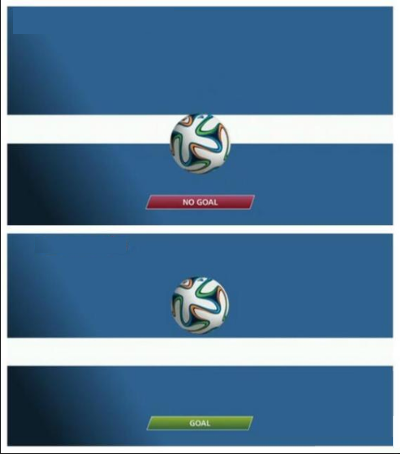 ---
Faroe Islands Football | Fixtures/Results | Table | Top Scorers